There are many things our strategy could aim to achieve, but we have chosen to focus on a few areas which are most important to us and where we believe we can make the biggest difference.
We have identified some key performance indicators (KPIs) for 2023/24 which are directly linked to our key sustainability goals and priorities. These KPIs will help us measure our progress and enable us and our stakeholders to hold us to account.
Our sustainability goals are supported by more specific objectives or milestones for each team. In the early stages, some of our objectives will focus on developing processes and improving transparency before we can start to see the impact of our work.
Time horizons for achieving our ambition
Short-term ambitions (to be achieved by 2024/25, aligning with the Strategic Plan)

Medium to long-term ambitions (such as the ambition to be Net Zero in our operations by 2035)

Our goals for 2023/24
We will ensure at least 80 per cent of our watchlist companies are making disclosures on emissions, with a view to standardising how this is reported.




We will continue to source 100 per cent of our electricity through renewable tariffs each year.


Year-on-year, we will achieve an increase in our representation across all under-represented groups, showing the industries we recruit from that change in this area is achievable and building a pipeline of talent for the future.


Through our staff survey, 85 per cent of our people will agree that we are a diverse employer that supports inclusion.


We will ensure that at least 500 days are volunteered across the organisation to support initiatives identified in our sustainability strategy.
We're committed to Net Zero
As we have already achieved Net Zero for scope 1 and 2 emissions arising from fossil fuel use, our focus going forward will be on achieving Net Zero in our scope 3 operational supply chain and travel emissions. Scope 3 financed emissions from our investments will be considered separately.
Our ability to achieve this ambition depends on our level of control and influence with our stakeholders. We have more control over our direct emissions (Scope 1 and Scope 2) but can only influence our indirect emissions (Scope 3: our operations and our investments) to varying degrees.
For example, we need our suppliers and portfolio companies to reduce their own emissions or otherwise contribute to the global transition to Net Zero if we want to reduce our emissions from our supply chain and our investments.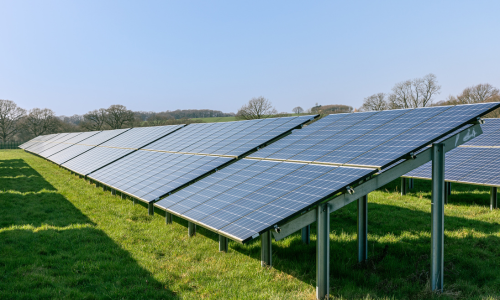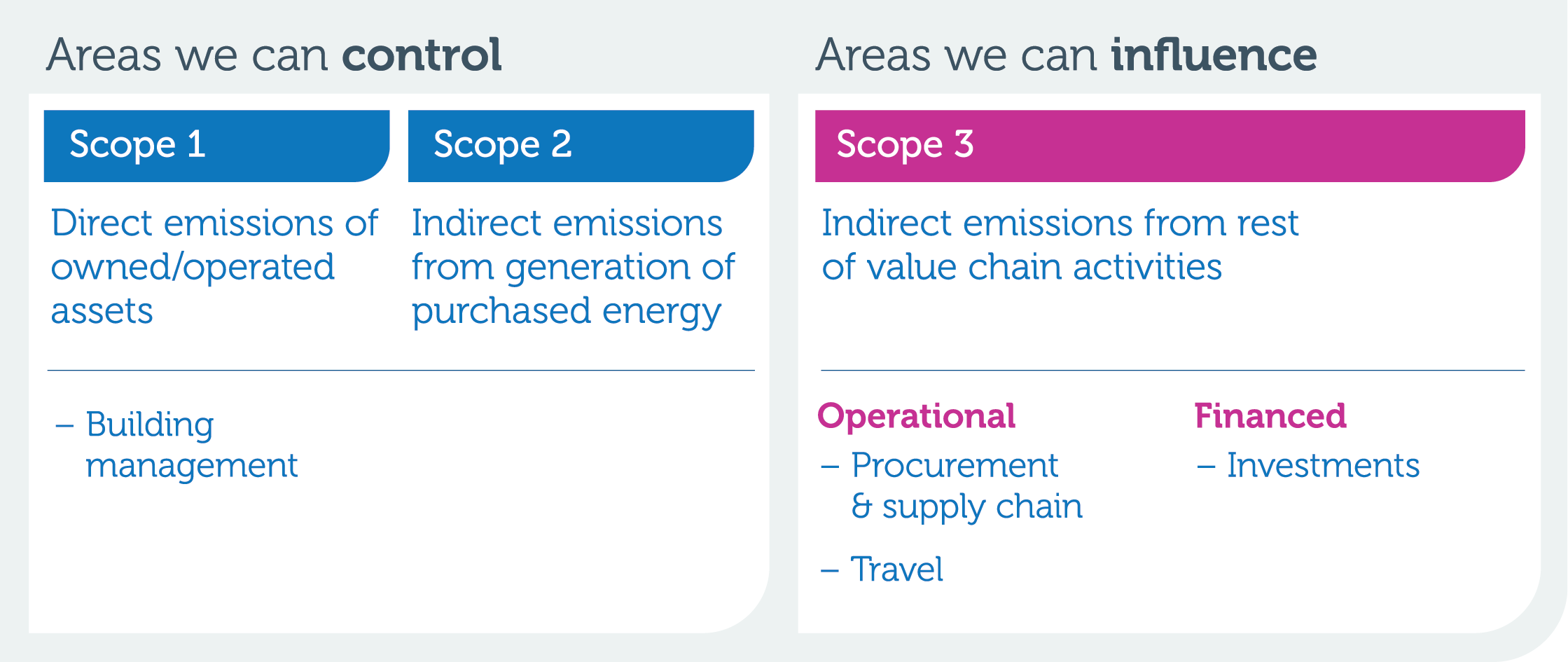 Our approach to managing climate change within our investments is discussed in more detail under our Responsible Investment section and our annual Climate Change reports provide an update on the progress of our Fund's alignment with Net Zero.
We believe that 2035 provides a reasonable timeframe for advancements in both data transparency and technological solutions. Our preference is to reduce emissions as much as possible. We will consider the appropriateness of using carbon offsets to offset only what cannot be reduced, and with a focus on high-quality offsets.
We're committed to supporting the Government's Net Zero by 2050 target and are taking all reasonable steps to achieve this for our own operations by 2035 or sooner.
Our approach to managing climate change within our investments
Our Fund's alignment with Net Zero