This is a unique place to work and we are extremely proud of our role in protecting millions of pension scheme members.
If you choose to join us you'll be working alongside diverse, talented and committed colleagues enjoying a fulfilling career with a variety of rewards.
Our generous employee benefits include 182 hours holiday, private healthcare, and discretionary performance related bonuses, amongst many others.
And when our staff talk, we listen. We are always looking for ways to make things better for everyone that works here.
"86% of staff say they would recommend the PPF to their friends and family as a great place to work."
Read more about the benefits we offer and find out what people have to say about us on Glassdoor.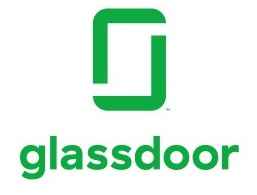 Inclusion and diversity
You'll find us to be an inclusive and diverse group of people.
To ensure we stay that way we proactively monitor our workforce data. This means we can harness internal talent and develop future leaders.
We also work with local organisations to support social mobility initiatives.
"We are proud to have a talented, committed and diverse workforce with a wide range of professional skills." Katherine Easter, Chief People Officer
Find out more about our commitment to being an inclusive employer.
Work life balance
We don't want great people to be put off working here because the nine-to-five doesn't work for them.
We always consider a variety of different options for how, when or where you work; taking your needs into consideration to see if we can make this fit for the job you do here.
London Borough of Culture 2023
We're really proud to have an office based in Croydon, and it was recently awarded London Borough of Culture for 2023 by the Major of London.

This exciting news means there will be some big changes in the next few years, making Croydon an even more appealing place to live and work. It's already a cultural hub for music, food and entertainment to name a few, and will see a £1.35 million investment into its development for the community.
Giving something back
Each year we vote on which national and local good causes to support and there's nearly always a fundraising event in the diary.
Everyone can take up to five days' discretionary volunteer leave, which includes the Territorial Army, volunteer reserves and other public duties. We also do a lot of hands-on volunteering work in our local area.
Building an investment career with us
We've filmed an investment careers video at our Cannon Street office to give you a flavour of what it's like to work in our Investment team and why we're an employer of choice.